Brown trout swarm to spawn at newly restored section of Williams Fork.
January 22, 2020 | By: Todd Hartman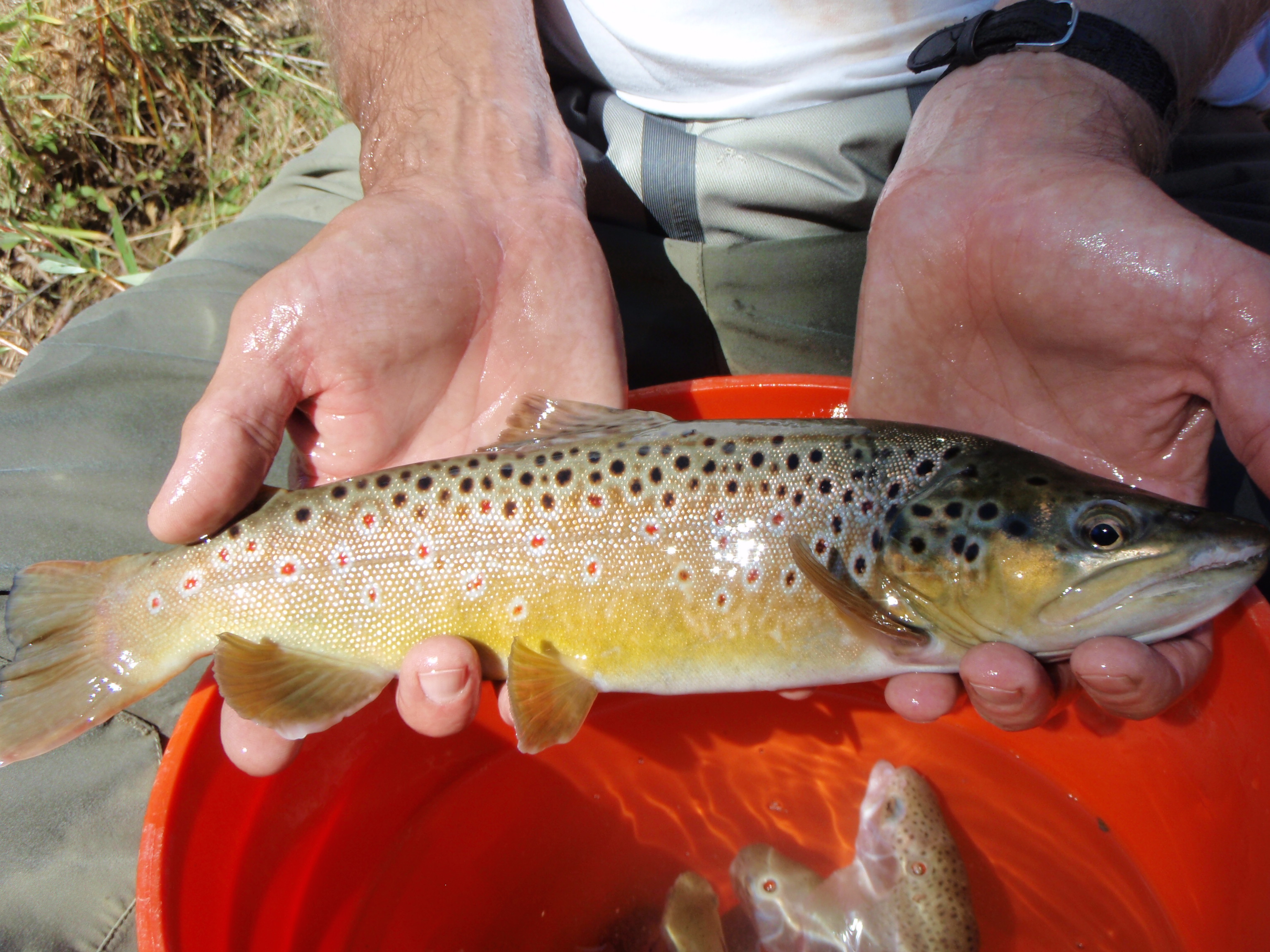 Brown trout like this one descended on newly restored river habitat on the Williams Fork. The habitat work led to an intense flurry of spawning activity last fall that surprised biologists.
The hottest new place for hookups on the West Slope? A stretch of the Williams Fork River near its confluence with the Colorado. https://denverwatertap.org/2020/01/22/habitat-resurrection-means-aquatic-love-connection/